Scosche - Car Charger Micro USB with EZ Tip 12 Watts Black Hard Wired Coil
Original price
$0.00 CAD
-
Original price
$0.00 CAD
Scosche Car Charger Micro USB with EZ Tip 12 Watts Black Hard Wired Coil
With the StrikeDrive™ equipped with the new Scosche® EZTIP™, you can plug into your Micro USB port devices either way. No need to worry about which direction you insert the Micro connector. This side up or that, you can connect the cable in either direction.
Features

Reversible Micro Connector
This reversible micro USB car charger allows users to conveniently and easily charge & sync all standard micro USB devices such as smartphones earbuds/headphones portable speakers portable backup batteries tablets digital cameras and more by inserting the connector either side up. The new symmetrical connector will eliminate the hassle of worrying about finding the correct side of the micro USB connector. Say goodbye to damaged cables.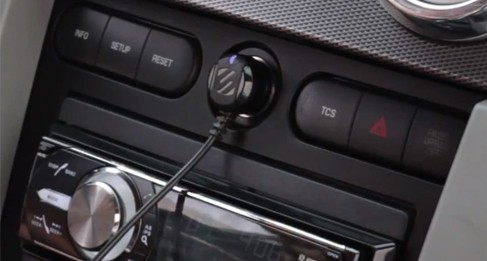 Fastest Charge Possible
The fixed charger gives you the fastest charging speed possible. Many devices are requiring more power to charger at 12 Watts the StrikeDrive EZTIP™ is the ideal charger for these devices. Optimized charging circuitry will not cause any harm to less powerful devices - The StrikeDrive EZTIP will even charge the Amazon Fire 35% faster than the standard charger.